We were recently called to an Emergency Job in Wollongong after lightning had hit a family home's tree hard, causing it to crack, split down the middle and its canopy to fall – resulting in a potentially dangerous situation as it had multiple trees, houses, large gardens and walkways surrounding it.
A thunderous crack had been heard in the area the previous night, with locals wondering what the loud bang was – now we know what it must have been!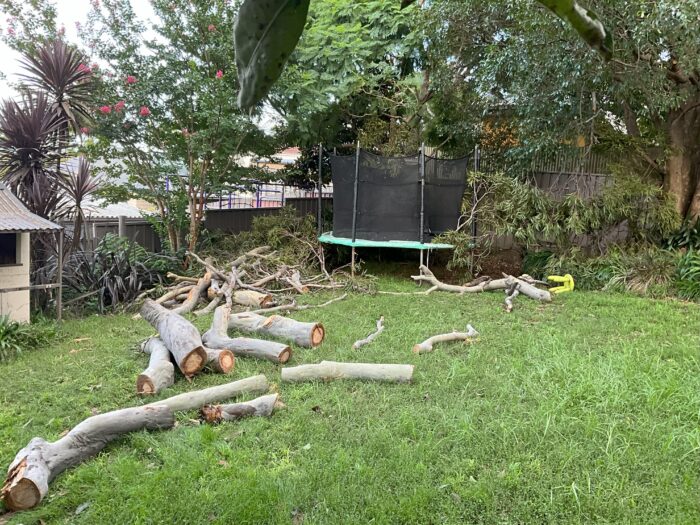 Watch this video by Bohmer after inspecting the site, explaining the damage done and what work needs to be carried out to make the home, garden and neighbouring areas safe on our YouTube channel along with other emergency jobs.